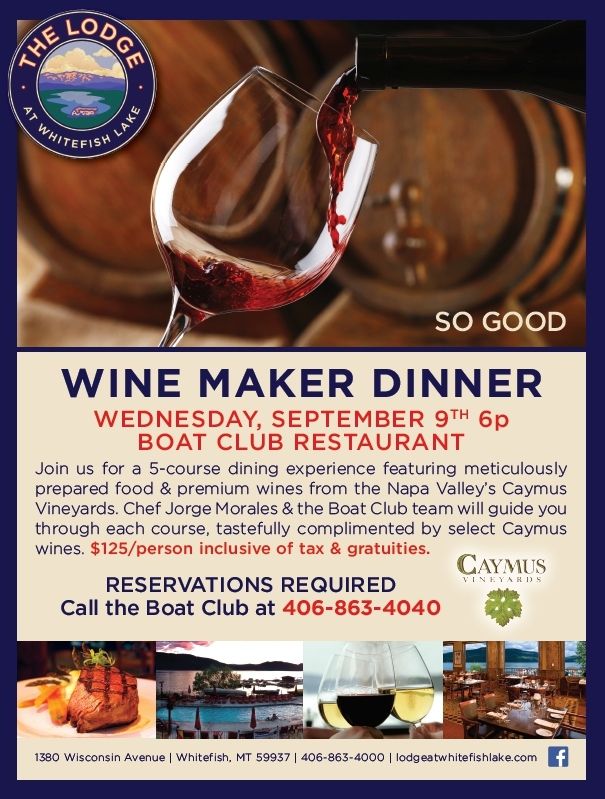 Enjoy our new and original creations made from the finest ingredients along with your favorite signature dishes at the Boat Club Restaurant.  Our steaks are second to none, and our fish specials daily are as tantalizing to the taste buds as they are pleasing to the eye.  In addition, everything comes with a spectacular view of Whitefish Lake with indoor or outdoor seating.
Come taste for yourself… It's food from the heart!
The lake front dining room opens at 5pm daily until 9pm Sunday-Thursday & 10pm Friday & Saturday. During the peak summer months, we highly recommend making your dinner reservations in advance.  Walk-in wait time could be up to 45 minutes.  Please call 406-863-4040.
Boat Club Weekly Specials
Wednesday 6pm-9pm- Live Music in the Boat Club Lounge! View our calendar of events below to see who is performing.
Friday & Saturday 7pm-10pm –Live Music in the Boat Club Lounge! Enjoy local talent perform a bit of everything from blue grass to your favorite covers in the Boat Club Lounge or at the Tiki Bar during summer months.  Dinner: 5pm-10pm Music: 7-10pm  Prime Rib Dinner (8 oz or 12 oz cut) now served in the Dining Room nightly!
Sincerely,
The Averill Family & Boat Club Staff