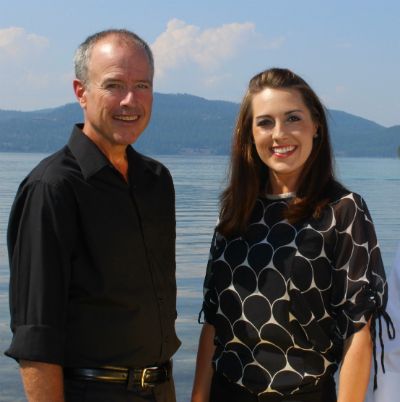 Heather Blackwell, Restaurant Manager
Heather started in the restaurant industry at the early age of 16 and fell in love with it right away. After high school she moved to Arizona to attend ASU and Scottsdale Culinary Institute Le Cordon Bleu where she received her degree in Culinary Arts & Restaurant Management.
After college Heather refined her skills working with Mastro's Steakhouse Concepts in Scottsdale as a corporate trainer for six years. During her time at Mastro's she appreciated how much pride the company took in the quality of food and impeccable service, pride Heather has brought with her to the Boat Club. Heather has also worked at the exquisite Ocean Prime and Morton's Steakhouse in Chicago where she continued to grow as a restaurant manager.
Heather married decided to move back to her hometown of Whitefish in 2011 to raise her children. This is when Heather started working at the Boat Club as the Restaurant Manager.  When Heather isn't making sure a bustling restaurant is running smoothly she spends her time camping, hunting, gardening, playing the piano, cooking, and spending time with her beloved family. Heather is excited to be part of taking the Boat Club to the next level. The combination of great music and food paired with an amazing wine list is what will keep people coming back for more.
Chris "Chappy" Chapman, Bar Manager
Chappy may just be Whitefish's favorite bartender and we're proud he's the Boat Club Bar Manager. Chappy has been with the Lodge since 2006 and has been in the industry for over 30 years. His great sense of humor and knowledge of the Flathead Valley will keep you entertained and coming back for more. If you have outdoor activity questions you may just find your answer at the bar. Chappy specializes in house infused vodkas and specialty drinks. If you want it, Chappy can make it. When he's not behind the bar you'll find Chappy floating the river in summer and skiing Big Mountain in winter.